E-learning strategist & consultant, researcher, community learning-network architect, mentor's mentor... Claudia has founded two community learning centers since 1984. She is a co-founder and fellow of the Meta-Learning Lab. She is currently catalyzing a unique online edge-ucation consortium and design group that will begin offering workshops, colloquia, brief courses called journeys, apprenticeships and one-on-one mentoring in Winter, 2003--watch the Edge-ucation Matrix for details.

She co-authored the book Creating Learning Communities (Solomon Press, Fall 2000). Her contribution focused on cyber-learning communities. She has developed models for how community learning centers and online learning communities can work together. She produces and hosts The Edge-ucation Dialogues, a series of new media interviews with explorers at the edge of learning how to learn. Her studies, training and apprenticeships have been in a variety of interconnected disciplines including: alternative futures, psychology and cognitive science, systems thinking and cybernetics, information architecture, dialogue facilitation (generative, strategic, Bohmian), the role of new media technologies in learning.

Her consulting practice is focused on mathetics (the art of learning--see Seymour Papert's The Children's Machine), and the role of 3D imaging, animation, haptics, sonification, brainwave biofeedback, artificial intelligence, adaptive technologies and virtual worlds in advanced global networked learning environments. Her work has been featured on the internationally syndicated television show, New Media News, and on the BBC in their Essential Guide to the New Millennium, February, 2000. She is dedicated to the arts of learning, especially "learning how to learn."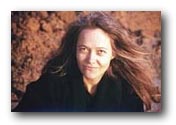 Claudia L'Amoreaux is a visionary whose work is at the forefront of education.
She understands how to set up a field of discovery
that unlocks the natural enthusiasm humans have for learning.

~Justine Willis Toms, Executive Director, New Dimensions Radio